The Junior Assembly Cotillion season includes seven dances beginning in early September and concluding with our Holly Ball dance in early December.
We enroll students from public, private and parochial schools all over the Richmond metropolitan area. No middle school group is ever separated. The exception to this is Moody and Wilder Middle; those students attend cotillion with their home-based middle school.  We are very proud of the diversity of our cotillion and try to include as many children as possible.
We reach families through a recruiting network within schools but not from within the school administration itself. Participation is by invitation so we can ensure an equal number of boys and girls at each dance. If you are interested in involving your child or a group of students from your child's school or sports team with Junior Assembly Cotillion, please contact info@juniorassemblycotillion.com.
A fun-filled experience that will last a lifetime!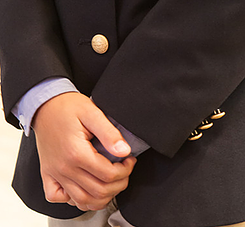 "I will treasure the dance with my son forever. I was surprised how he was actually leading me. Thank you for a very special evening and a memory we will cherish always."

– Pam V.
Sixth Grade (A) Cotillion Schedule 2023
Hunter, Moody (ZONED middle school only), St. Mary's and Tuckahoe
*all dances held at The Woman's Club*
Date
Time
Theme
Dress Code
Sunday, September 10, 2023
2:00 pm - 3:15 pm
I Feel Like Dancin'
semi-formal
Friday, September 22, 2023
5:30 pm - 6:45 pm
Rock, Roll & Remember
nice casual
accessories from favorite decade optional
Friday, October 6, 2023
5:30 pm - 6:45 pm
We've Got S-P-I-R-I-T
semi-formal
school colors encouraged
Friday, October 20, 2023
5:30 pm - 6:45 pm
Getting Spooky With It
costumes optional
Friday, November 3, 2023
5:30 pm - 6:45 pm
Harvest Hop
semi-formal
please bring hand-written letter to our Armed Forces & any leftover Halloween candy to send to them
Friday, November 17, 2023
5:30 pm - 6:45 pm
Bandannas & Boots
casual (western attire)
Friday, December 1, 2023
5:30 pm - 6:30 pm
The 79th Holly Ball
semi-formal
monetary donations are accepted for The Richmond Christmas Mother
Sixth Grade (B) Cotillion Schedule 2023
Holman, Hungary Creek and Pocahontas
*all dances held at Fox Hall unless otherwise noted*
Date
Time
Theme
Dress Code
Friday, September 8, 2023
5:30 pm - 6:45 pm
I Feel Like Dancin'
The Woman's Club
211 E. Franklin St.
semi-formal
Friday, September 15, 2023
5:30 pm - 6:45 pm
Rock, Roll & Remember
nice casual
accessories from favorite decade optional
Friday, September 29, 2023
5:30 pm - 6:45 pm
We've Got S-P-I-R-I-T
semi-formal
school colors encouraged
Friday, October 13, 2023
5:30 pm - 6:45 pm
Getting Spooky With It
costumes optional
Friday, October 27, 2023
5:30 pm - 6:45 pm
Harvest Hop
semi-formal
please bring hand-written letter for our Armed Forces
Friday, November 10, 2023
5:30 pm - 6:45 pm
Bandannas & Boots
casual (western attire)
please bring any leftover Halloween candy to send to our troops
Sunday, December 3, 2023
2:00 pm - 3:00 pm
The 79th Holly Ball
The Woman's Club
211 E. Franklin St.
semi-formal
monetary donations are accepted for The Henrico Christmas Mother
Sixth Grade (C) Cotillion Schedule 2023
Montessori, Our Lady of Lourdes, Powhatan, Short Pump Middle and St. Benedict
*all dances held at Fox Hall unless otherwise noted*
Date
Time
Theme
Dress Code
Saturday, September 9, 2023
5:00 pm - 6:15 pm
I Feel Like Dancin'
The Woman's Club
211 E. Franklin St.
semi-formal
Saturday, September 16, 2023
5:00 pm - 6:15 pm
Rock, Roll & Remember
nice casual
accessories from favorite decade optional
Saturday, September 30, 2023
5:00 pm - 6:15 pm
We've Got S-P-I-R-I-T
semi-formal
school colors encouraged
Saturday, October 14, 2023
5:00 pm - 6:15 pm
Getting Spooky With It
costumes optional
Saturday, October 28, 2023
5:00 pm - 6:15 pm
Harvest Hop
semi-formal
please bring hand-written letter to our Armed Forces
Saturday, November 11, 2023
5:00 pm - 6:15 pm
Bandannas & Boots
casual (western attire)
please bring any leftover Halloween candy to send to our troops
Saturday, December 2, 2023
5:00 pm - 6:00 pm
The 79th Holly Ball
The Woman's Club
211 E. Franklin St.
semi-formal
monetary donations are accepted for The Hanover Christmas Mother
Sixth Grade (D) Cotillion Schedule 2023
Bailey Bridge, Chickahominy, Goochland, Guardian Christian, Liberty, Richmond Christian, Swift Creek and Tomahawk
*all dances held at Fox Hall unless otherwise noted*
Date
Time
Theme
Dress Code
Friday, September 8, 2023
7:15 pm - 8:30 pm
I Feel Like Dancin'
The Woman's Club
211 E. Franklin St.
semi-formal
Friday, September 15, 2023
7:15 pm - 8:30 pm
Rock, Roll & Remember
nice casual
accessories from favorite decade optional
Friday, September 29, 2023
7:15 pm - 8:30 pm
We've Got S-P-I-R-I-T
semi-formal
school colors encouraged
Friday, October 13, 2023
7:15 pm - 8:30 pm
Getting Spooky With It
costumes optional
Friday, October 27, 2023
7:15 pm - 8:30 pm
Harvest Hop
semi-formal
please bring hand-written letter to our Armed Forces
Friday, November 10, 2023
7:15 pm - 8:30 pm
Bandannas & Boots
casual (western attire)
please bring any leftover Halloween candy to send to our troops
Sunday, December 3, 2023
3:30 pm - 4:30 pm
The 79th Holly Ball
The Woman's Club
211 E. Franklin St.
semi-formal
monetary donations are accepted for The Henrico Christmas Mother
Sixth Grade (E) Cotillion Schedule 2023
Adams International, New Community, Orchard House, Quioccasin, all Richmond City Schools, Seven Hills and St. Michael's
*all dances held at The Woman's Club*
Date
Time
Theme
Dress Code
Sunday, September 10, 2023
3:45 pm - 5:00 pm
I Feel Like Dancin'
semi-formal
Friday, September 22, 2023
7:15 pm - 8:30 pm
Rock, Roll & Remember
nice casual
accessories from favorite decade optional
Friday, October 6, 2023
7:15 pm - 8:30 pm
We've Got S-P-I-R-I-T
semi-formal
school colors encouraged
Friday, October 20, 2023
7:15 pm - 8:30 pm
Getting Spooky With It
costumes optional
Friday, November 3, 2023
7:15 pm - 8:30 pm
Harvest Hop
semi-formal
please bring hand-written letter to our Armed Forces and any leftover Halloween candy to send to them
Friday, November 17, 2023
7:15 pm - 8:30 pm
Bandannas & Boots
casual (western attire)
Friday, December 1, 2023
7:15 pm - 8:15 pm
The 79th Holly Ball
semi-formal
monetary donations are accepted for The Richmond Christmas Mother
Seventh Grade (A) Cotillion Schedule 2023
Goochland, Hunter, Montessori, New Community, all Richmond City Schools, Quioccasin, St. Mary's, St. Michael's and Tuckahoe
*all dances held at The Woman's Club*
Date
Time
Theme
Dress Code
Sunday, September 10, 2023
5:30 pm - 6:45 pm
Dancin' the Night Away
semi-formal
Friday, September 22, 2023
8:45 pm - 10:00 pm
Groove and Glow
nice-casual
neon colors optional
Friday, October 6, 2023
8:45 pm - 10:00 pm
Lost Lyrics
semi-formal
Friday, October 20, 2023
8:45 pm - 10:00 pm
Fab-BOO-lous Fun
costumes optional
Friday, November 3, 2023
8:45 pm - 10:00 pm
Topsy Turvey Turkey
semi-formal
please bring hand-written letter to our Armed Forces and any leftover Halloween candy to send to them
Friday, November 17, 2023
8:45 pm - 10:00 pm
Fall Flannel
casual (flannels)
Friday, December 1, 2023
8:45 pm - 9:45 pm
The 79th Holly Ball
semi-formal
monetary donations are accepted for The Richmond Christmas Mother
Seventh Grade (B) Cotillion Schedule 2023
Bailey Bridge, Bell Creek, Chickahominy, Guardian Christian, Holman, Hungary Creek, Liberty, Orchard House, Our Lady of Lourdes, Pocahontas, Powhatan, Richmond Christian, Sabot, Seven Hills, Short Pump, Swift Creek and Tomahawk
*all dances held at Fox Hall unless otherwise noted*
Date
Time
Theme
Dress Code
Friday, September 8, 2023
8:45 pm - 10:00 pm
Dancin' the Night Away
The Woman's Club
211 E. Franklin Street
semi-formal
Friday, September 15, 2023
8:45 pm - 10:00 pm
Groove and Glow
nice casual
neon colors optional
Friday, September 29, 2023
8:45 pm - 10:00 pm
Lost Lyrics
semi-formal
Friday, October 13, 2023
8:45 pm - 10:00 pm
Fab-BOO-lous Fun
costumes optional
Friday, October 27, 2023
8:45 pm - 10:00 pm
Topsy Turvey Turkey
semi-formal
please bring a hand-written note for the Armed Forces
Friday, November 10, 2023
8:45 pm - 10:00 pm
Fall Flannel
casual (flannels)
please bring any leftover Halloween candy to send to our troops
Sunday, December 3, 2023
5:15 pm - 6:15 pm
The 79th Holly Ball
The Woman's Club
211 E. Franklin Street
semi-formal
monetary donations for the Henrico Christmas Mother
Eighth Grade Cotillion Schedule 2023
*all dances held at Fox Hall unless otherwise noted*
Date
Time
Theme
Dress Code
Saturday, September 9, 2023
6:45 pm - 8:00 pm
Put On Your Dancin' Shoes
The Woman's Club
211 E. Franklin Street
semi-formal
Saturday, September 16, 2023
6:45 pm - 8:00 pm
Monocromatic Memories
nice casual
white, black or gray clothing encouraged
Saturday, September 30, 2023
6:45 pm - 8:00 pm
Hooray for Hats
semi-formal
favorite hat encouraged

Saturday, October 14, 2023
6:45 pm - 8:00 pm
Under Your Spell
costumes optional
Saturday, October 28, 2023
6:45 pm - 8:00 pm
Minute to Win It
semi-formal
please bring a hand-written note for our Armed Forces
Saturday, November 11, 2023
6:45 pm - 8:00 pm
Luau and Limbo
casual (beach attire)
please bring any leftover Halloween candy to send to our troops
Saturday, December 2, 2023
6:45 pm - 7:45 pm
The 79th Holly Ball
The Woman's Club
211 E. Franklin Street
semi-formal
monetary donations are accepted for The Hanover Christmas Mother
Ninth Grade Cotillion Schedule 2023
*all dances held at Fox Hall unless otherwise noted*
Date
Time
Theme
Dress Code
Saturday, September 9, 2023
8:15 pm - 9:30 pm
Getting to Know You
The Woman's Club
211 E. Franklin St.
semi-formal
Saturday, September 16, 2023
8:15 pm - 9:30 pm
Heads or Tails
nice casual
Saturday, September 30, 2023
8:15 pm - 9:30 pm
Footloose
semi-formal
Saturday, October 14, 2023
8:15 pm - 9:30 pm
Spooktacular Soirée
costumes optional
Saturday, October 28, 2023
8:15 pm - 9:30 pm
Bingo!
semi-formal
please bring hand-written letter to our Armed Forces
Saturday, November 11, 2023
8:15 pm - 9:30 pm
Let Loose & Line Dance
casual
please bring any leftover Halloween candy to send to our troops
Saturday, December 2, 2023
8:15 pm - 9:45 pm
The 79th Holly Ball
The Woman's Club
211 E. Franklin St.
semi-formal
monetary donations are accepted for The Hanover Christmas Mother