Junior Assembly Cotillion is a Richmond-based, woman-owned, family business and has operated continuously for over 78 years.
Meet The Owner: Liz Stanko
Like her predecessors, current owner Mrs. Liz Stanko is focused on ensuring that Junior Assembly Cotillion provides the best experience possible for their students and families.
Like her parents and sisters, Liz attended Junior Assembly Cotillion from sixth through ninth grades and worked as a Junior Assistant through her high school years. She graduated from Douglas Freeman High School and the University of Virginia.
Stanko's career in Special Events took her to both Atlanta and Richmond where she worked for Goldman Sachs, SunTrust Bank and RiverFront Investment Group. She's a proud mom to a son and daughter, both Hokies, who share her love for dancing, cooking and college sports. After sixteen years as a single mother, Liz got remarried four years ago to a wonderful man who was worth the wait. Bon Appetit, Wahoowa and Go Hokies!
Meet Our Dance Instructor: Greg Thorp
Greg Thorp is a Junior Assembly Cotillion institution all on his own. He attended Junior Assembly Cotillion as a student for four years and also served as a Junior Assistant. We're proud that he's served as our Dance Instructor for more than 35 years. He recently celebrated 51 years with JAC from the time he started as a 6th grade student.  Impressive! He's married with two teenage sons, so he knows his audience well!
Meet The Directors: Liz Stanko and Alfreda Beach
Liz Stanko and Alfreda Beach direct the dances each season. Like Liz, Alfreda is a native of Richmond and took part in Junior Assembly Cotillion from sixth through ninth grade. She, too, attended Douglas Freeman High School and graduated from Virginia Commonwealth University. She is very excited to be a part of this Richmond tradition. After owning a clothing store, Alfreda and her husband started a family. They are blessed with four boys, three of whom are in cotillion with the youngest starting this season. When she is not on the field watching her sons, Alfreda enjoys cooking, taking an active role in various school organizations and spending time with family and friends.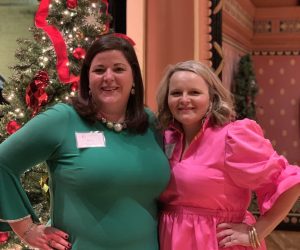 Liz Stanko & Alfreda Beach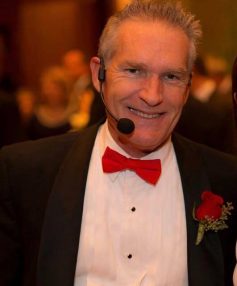 Greg Thorp